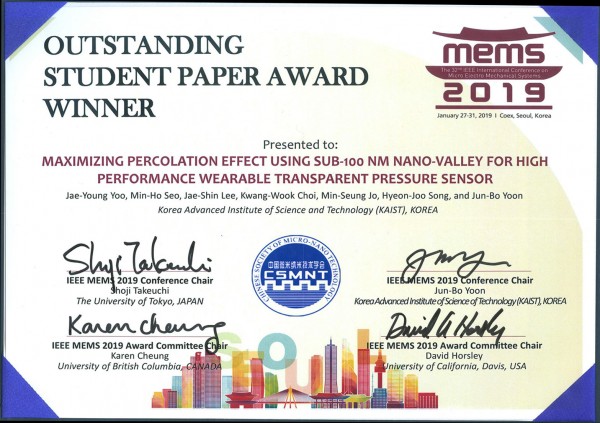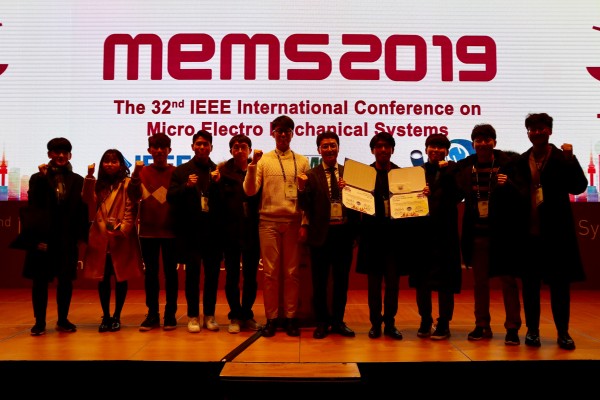 Jae-Young Yoo (Ph.D. candidate) and Min-Ho Seo (Ph.D.) of our laboratory won a outstanding student paper award at the 32nd IEEE international conference on MEMS with his paper entitled,
"Maximizing Percolation Effect Using Sub-100 nm Nano-Valley for High Performance Wearable Transparent Pressure Sensor"
The award was presented to only 3 papers among 490 papers on the conference.
This is the first time that Korean university students has been awarded.
Congratulations!!